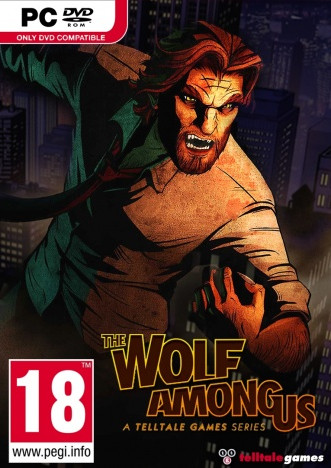 Finished The Wolf Among Us. This is my second Telltale game I've done.
In the Wolf Among Us, you play Bigby, the Big Bad Wolf (hence: "Big-B") of Red Riding Hood. Living in New York. Today. Undetected by normal people as sheriff of the small community of exiled fairy tale A- and B-celebrities.
Yes, quite an extraordinary setting. And cool! Bigby is sullen loner, heavy smoker, tosses down a few drinks every now and then and is generally mistrusted by everyone. But Snowwhite which is ambitious trying to get the whole fairy tale thing secretly living in New York working. Somehow. But now a murder has happen and it's you to investigate and find the murderer.
The game is a reminiscent of the private detective series, a lonesome grumpy hero in a dark, rainy New York...