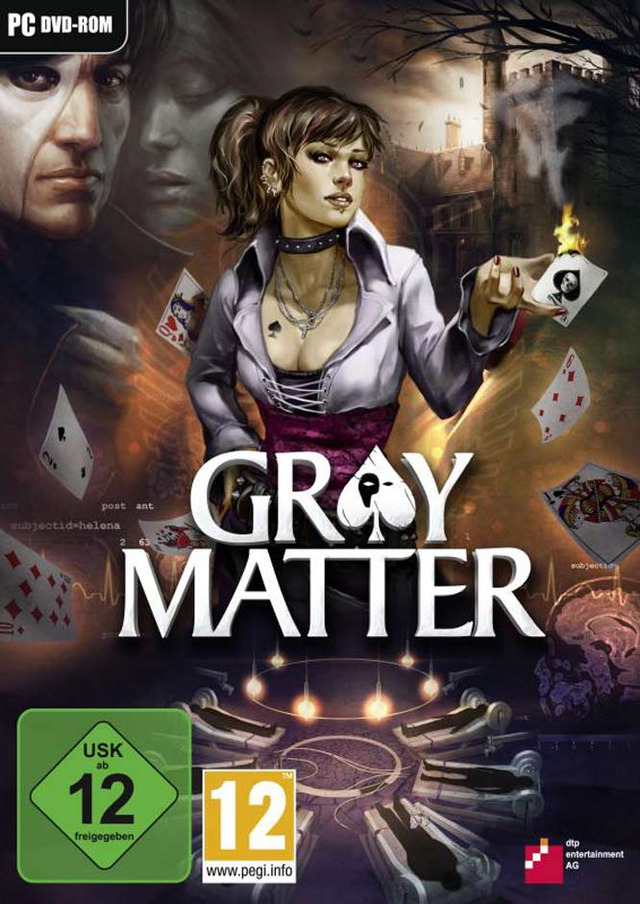 Finished Gray Matter yesterday.
Gray Matter is troublesome. Jane Jenson (Gabriel Knight series) created that game and it fails. It has a great nice idea and setting: in Oxford you play Samantha "Sam" Everett which accidentally comes to the Dread House, the home of Dr. Styles, a former neuro-biologist. Dr. David Styles suffers from the loss of his beloved wife which burned to death in a car accident some 3 years ago. Ever since he remained in his house mourning the death and hides himself, since during the failed rescue attempt his face suffered too and disfigured him. But with the arrival of Samantha, the ghost of Laura Styles seems to haunt the house, so Dr. Styles sets of some experiments to get in contact with her.
During the experiments strange things happen around Oxford and Samantha ...