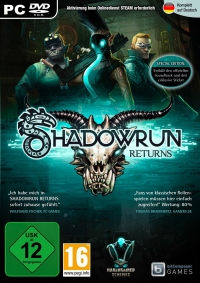 Finished Shadowrun returns last Monday.
Played fully on Linux with Steam (native, no Windows Emulation).
You play a character in the Shadowrun universe which is on the hunt to bring down a friend's murderer. Time is around 2057 but due to the Awakening, the world is filled with science fiction high tech and fantasy elements alike. You have genetic modification, cyberplants and hacking warfare along with elves, orcs, dwarfes and trolls hurling magic bolts. A rich and fascinating universe.
… you have to work trough yourself. The game can be summed up by the phrase "too less". At first there is too less background for the setting, the story. You just start off creating a character, like an orc, with cybernetic implants. Yep, no explanation to this...