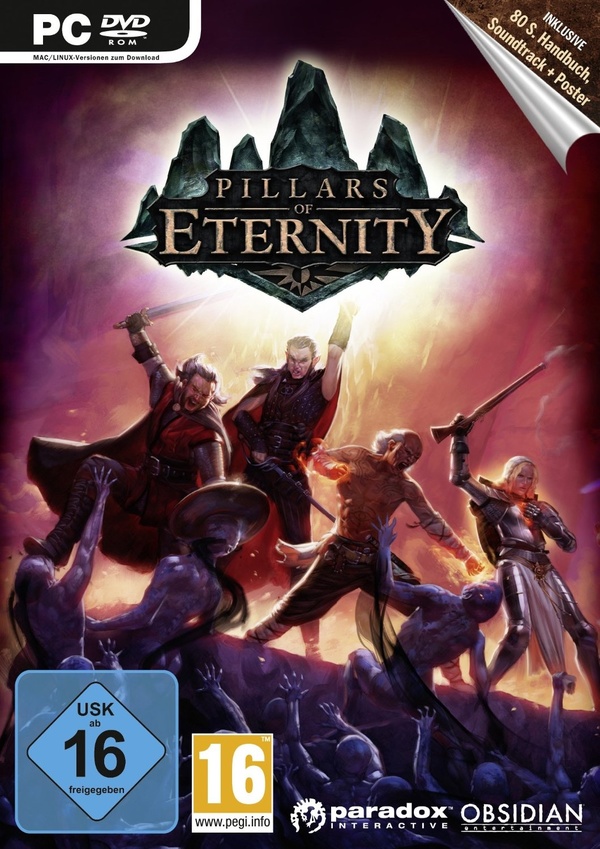 Finished Pillars of Eternity. All played on Kubuntu Linux.
Pillars of Eternity is are a very nice remembrance of one of the golden ages of RPG: it's a Baldur's Gate arrived in the modern days.
You play a "Watcher": someone who is capable to look into one soul and see memories of this particular person. This knack let you know if someone is telling the truth or lies to you. On a new world called Eora, you strife the landscape of Drywood. Here chances are, that babies are "Halloborn", without a soul. The locals are desperate and taken quite fanatic actions, e.g. killing advocates of the so-called animancer. You are to investigate this phenomenon and as it turns out will confront the history of this place, the gods, and a lot of opponents in the path.
The whole story is narrated textual...