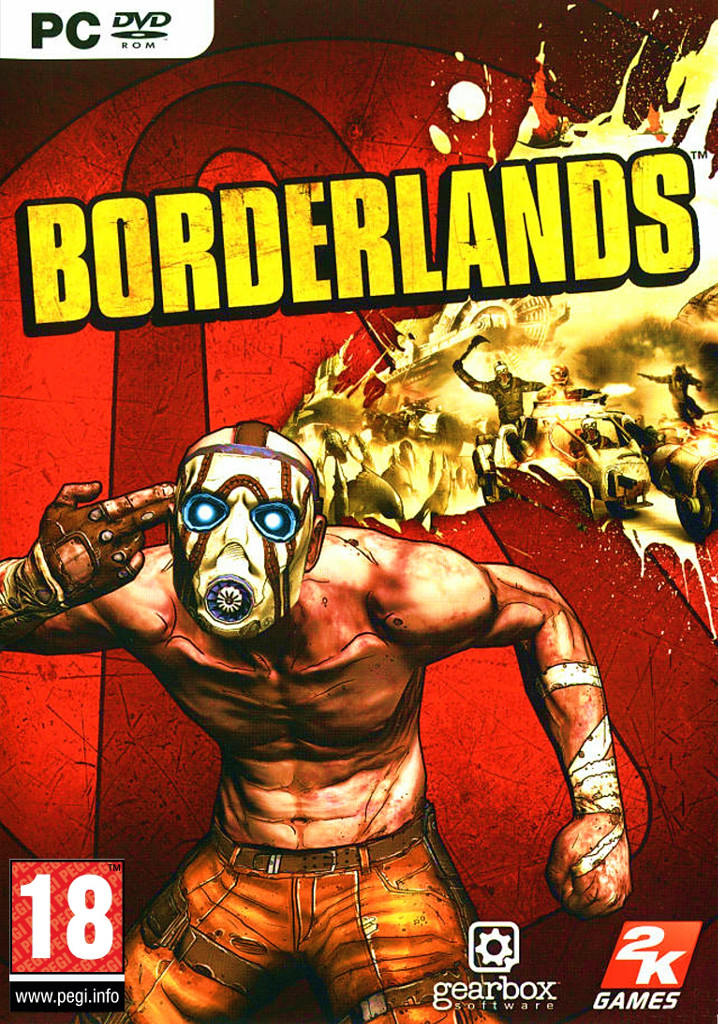 Finished Borderlands at Saturday.
In Borderlands all is about shooting. Diplomacy, talking, solving problems by getting to a common conclusion, a consensus, humility, compassion, logic and all other ideals of humanity are wasted. This game is about killing. Shoot or be shot. If you have a gun, you have a solution for any problem. "Riddles" are not present. The whole gameplay comes down to where to shoot which enemy with which weapon best. This is totally brainless. This is how a good American Republican will do it. Get weaponized, fire any bullet you can squeeze into your rifle, and *then* ask whose left of what the real problem is about.
Boy, this game is fun! =)
The setting is on planet Pandora (ring a bell?). This is a SciFi-version of Texas of the Wild West...