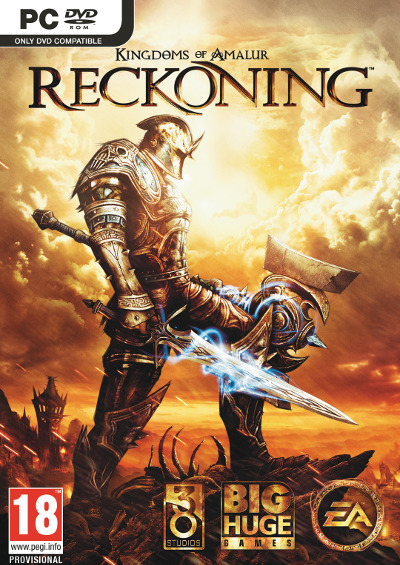 Finished Kingdoms of Amalur – The Reckoning last weekend. Puhh … heavy.
This game has been created by "Big Huge Games" featuring the "Big Huge Engine". And yes this game is BIG, it's HUGE.
But it ain't great.
Mhm, yes: from an RPG mechanics point of view you have a lot of cool features: tons of items, item comparision, crafting, skills, lots of quest, cool combat mechnanics, nice interface, neat graphics and and and … all subperb ingredients for a really stunning RPG game.
But. Then … see: you awake in the West only to get informed that yet a great evil Saruman Gadflow has risen in the East. He charges waves of Orcs Tuatah to the West in order to kill all of Middle Earth the Faelands. Your duty is to go to Mordor Alabastra and face him only to find yourself struggling with the even meaner...