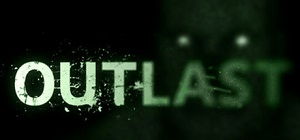 Finished Outlast and its DLC Whistleblower. Phuuu! Played fully on Linux.
Outlast is a nice first-person survival horror game. You are an investigator researching the rumors about the Mount Massive Asylum. You arrive with your car, park the car just at the gate and from this point on you are on your feet, walking around the manor. No one is seen, doors shut tight. Then you find an opened window and you crawl into the building… starting the horror.
Pretty soon you find remnants of brutal massacres. Entrails, heads, limbs, and blood – gallons of blood – everywhere. This is the "good" old school of American horror: gore, gore, GORE! There is no time for a subtle inkling of some 'thing' which causes you goosebumps. Mhm, nope. It's pretty expressive, direct. Brutal...